13 weeks June through August
Full Shares are designed for 4 people and are include a curated produce box valued at $40-45 weekly
Half Shares are designed for 2 people and include a curated produce box valued at $20-25 weekly
Weekly items include fresh greens, beautiful vegetables, artisanal food products, & our self-serve herb bar
Weekly emails with tips on what to do with your weekly share
Email access to our farmer/chef to answer growing/cooking/preserving-related questions
Exclusive access to an in-depth farm tour & volunteer days
Access to bulk produce purchasing like canning tomatoes & pickling cucumbers
Pick-ups are Tuesdays 2-6pm at our farm 311 Stage Rd. Nottingham NH
Full Shares are available for $500.
Half shares are available for $280.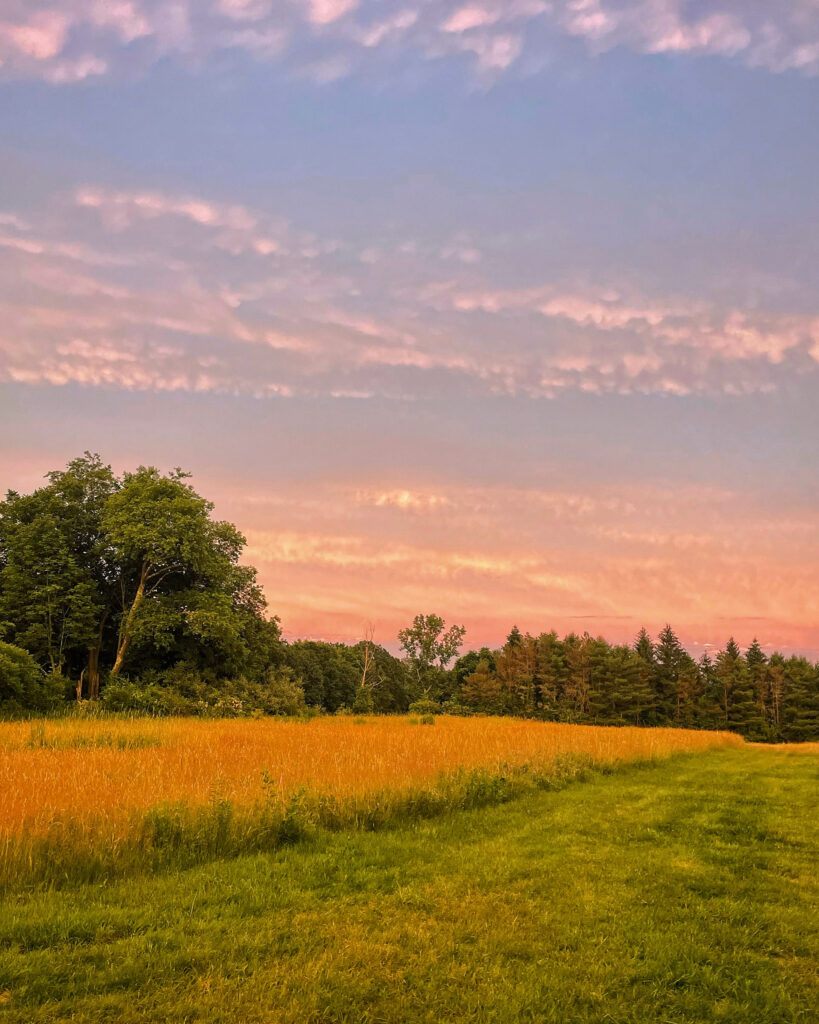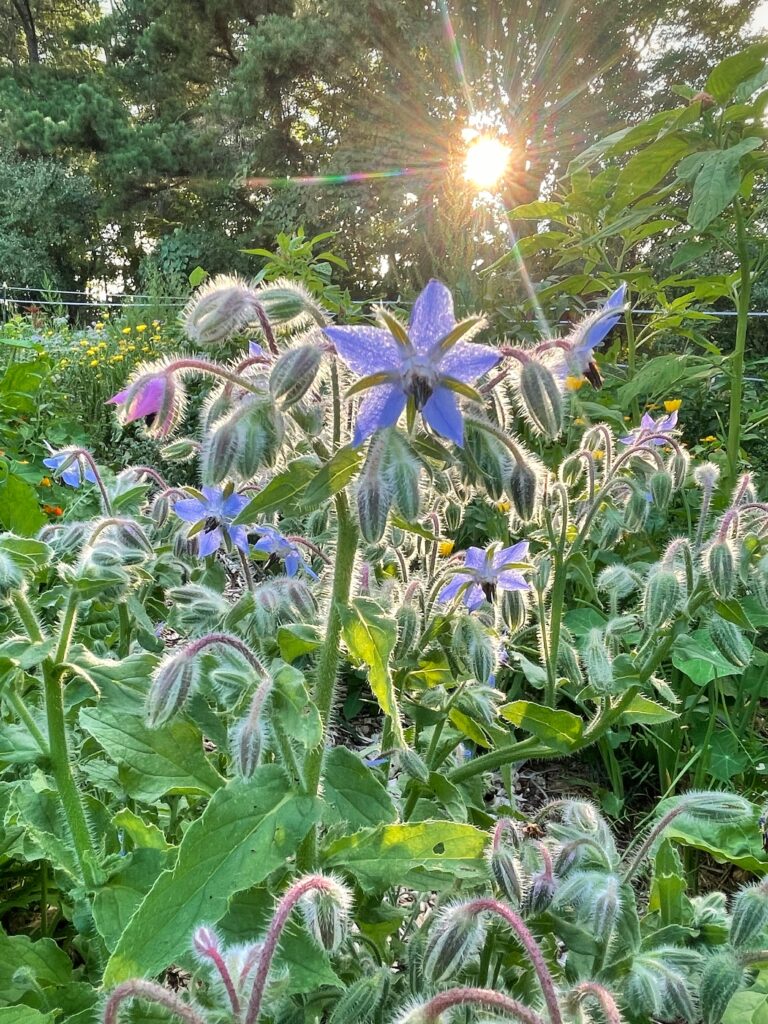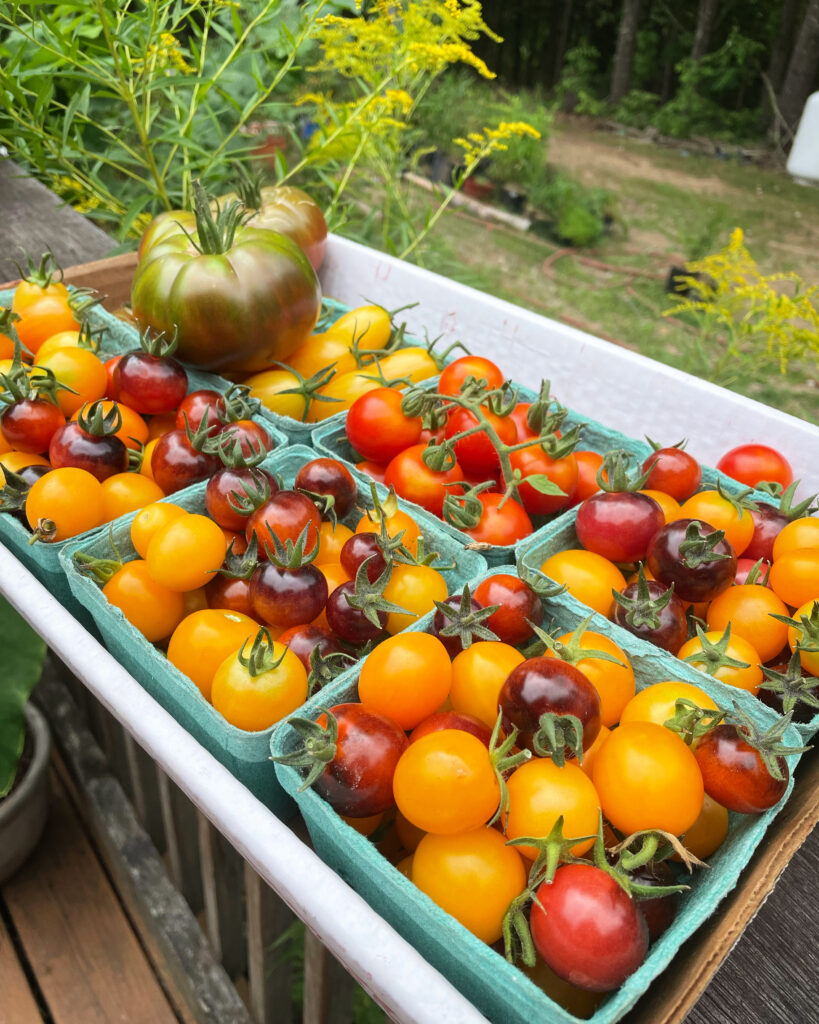 Example Full Summer Share
2 heads lettuce
1 qt heirloom tomatoes
1 qt green beans
1 bunch baby turnips
1 cantaloupe
2 heads garlic
1 bottle hot sauce
Herb Bar
Example Half Summer Share
1 head lettuce
1 pint heirloom tomatoes
1 bunch baby turnips
1 cantaloupe
1 head garlic
1 bottle hot sauce
Herb Bar
Dandelion Farm Share FAQ
What is a CSA share?
A community supported agriculture share means you are directly supporting our work on the farm and return, you receive part of our bounty for the season! By paying for your share upfront, you receive a better value each week than purchasing each item separately, and you help us pay for our early season expenses like seeds & soil so we can continue to provide you with delicious & nourishing food during the growing season. It's a win-win.
CSAs come in different forms & flavors so read on to see if the Dandelion CSA is right for you.
Who is a Dandelion Share for?
Dandelion shares are for those looking for the freshest & healthiest produce, for those who love to cook, and for those who are a little adventurous. We love growing unique & colorful varieties of vegetables that you won't be able to find at the grocery store like gorgeous red eggplants, pink celery, broccoli raab, & purple pole beans.
Can I skip a week?
Since we plan our crop schedules for each share to pick up weekly, we cannot accommodate skips. If for some reason you are unable to pick up, feel free to send a friend or co-worker to pick-up in your place.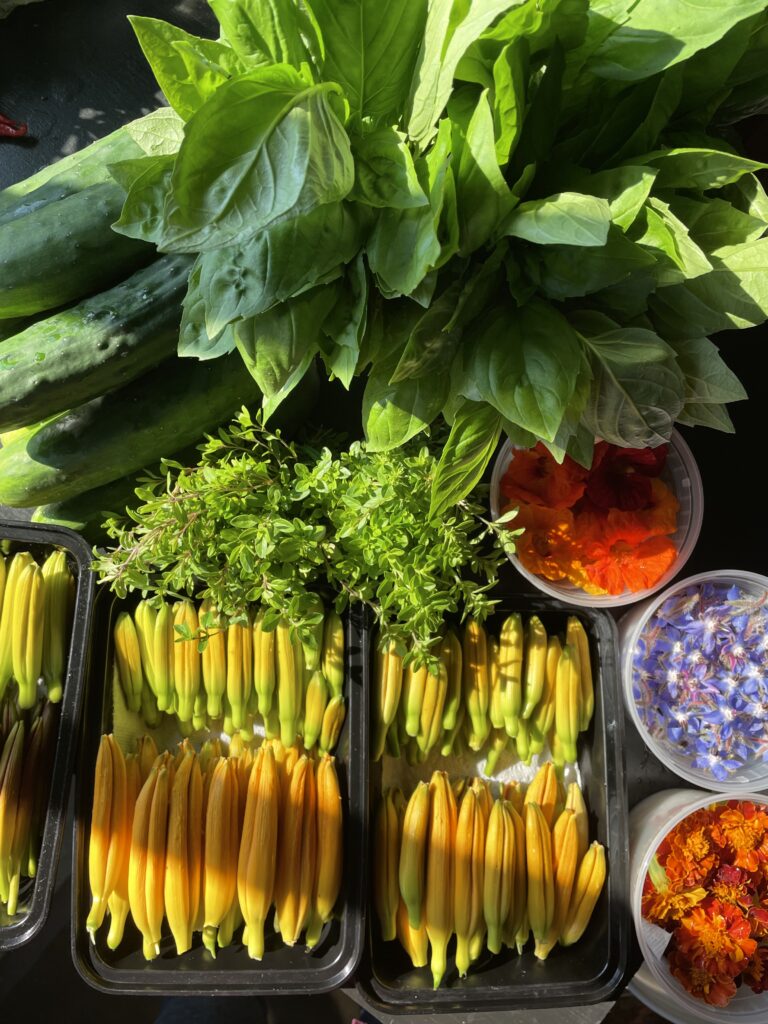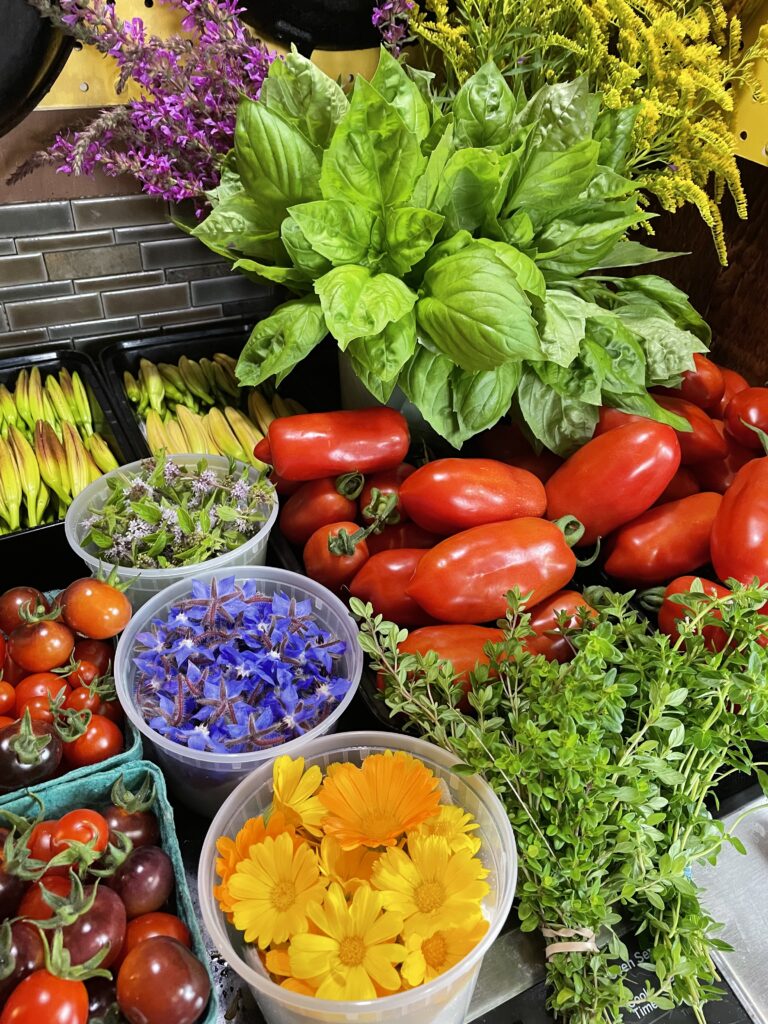 What is an herb bar?
Being home cooks ourselves, we know it can be frustrating to need one sprig of thyme for a recipe yet we have to buy a full bundle. So we will have jars of all of the herbs that are ready to be harvested each week. Feel free to take as little or as much of each as you would like. Although if you are planning a major pesto session, reach out so we can arrange a bulk basil purchase!
Are you growing fruit?
Technically anything with a seed counts as a fruit like tomatoes & sweet corn. Our cherry tomatoes really are super sweet & we eat them like fruit. We will also be growing melons & watermelons this season!
Are there add-ons?
Yes! Pick-ups are at our self-serve farm stand which is filled with all sorts of fun goodies like hot sauce, syrups, jams, & kombucha. We will also have our own pasture-raised eggs this season. Feel free to purchase any additional items during your pick-up! We accept cash, checks, & venmo at the farm stand.
What if I don't like beets?
While we hope you are open to trying some new crops, we understand that not everything can be a favorite. We will have a weekly swap box at pick-up for you to switch out one item per week.
Are there refunds?
CSAs are designed to help us plan ahead for the season so we can provide you with the best produce. So we hope you can understand we are unable to process refunds for partial shares. If you are unable to complete the CSA share pick-ups, please find a friend or co-worker to pick-up in your place.
What are you growing practices?
We are an agroforestry farm (we grow annuals, perennials, & trees) and draw from biodynamics, permaculture, Korean natural farming, and indigenous practices. We follow organic practices but are not certified organic as it doesn't make sense for our small farm. We never spray harmful pesticides, herbicides, or fungicides. And we always prioritize soil health, biodiversity, and strive to create a closed-loop complete ecosystem.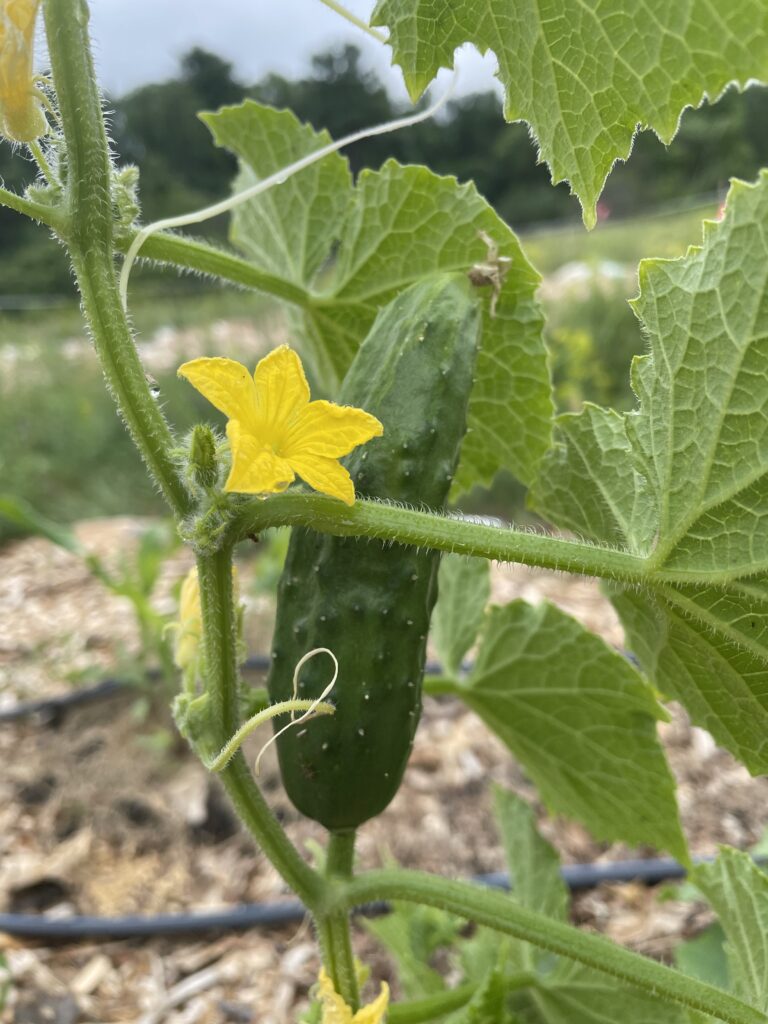 Have other questions? Happy to chat! Email us at [email protected]